7:30pm Wednesday May 9, 2018
Weddings | Parties | Events | Galas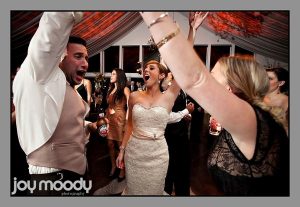 Crowne Plaza Philadelphia Valley Forge Hotel
Meet & Greet Reception 7:30-8pm
Free Live 1 Hour Show 8-9pm
​​
Yes, Your Family And Friends Are Welcome!​
WeddingWire 2018 Couples' Choice Award
The Knot 2018 Pick Best Of Weddings
The Knot Best Of Weddings Hall Of Fame Inaugural Honoree
It's Your Day! Party With The Best.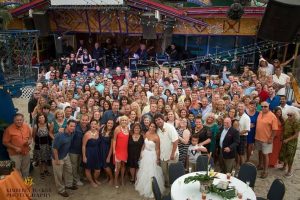 ​ "When my husband and I started planning our wedding we agreed that there were three main things that make a wedding great: good food, free alcohol and great music. To say that the Janis Nowlan Band was great is a major understatement. These guys were phenomenal from day one. Janis is thorough and gets to know the bride and the groom and is sure to make everything is unique and special for the big day. She made sure of every detail. At the wedding, everything was just how we imagined it. They played for our ceremony, cocktail hour and reception. At the reception our guests (grandparent included) were on the dance floor from start to finish. Throughout the night I had guests asking about the band so they could recommend them to other couples. We are so pleased with their performance. I would recommend the Janis Nowlan Band to any Bride and Groom who are looking to dance the night away!"
"
I am the mother of the bride and want to give the highest possible recommendation to Janis Nowlan and her band. They blew me away at their showcase and they were absolutely incredible at my daughters wedding in August 2016. Janis was wonderful to work with. She is very personable, professional, and organized. She runs the event beautifully. The music she provided for the prelude, ceremony, cocktail hour and reception were A+++++. She and the band learned two very important songs for our event and did an incredible job. Once the dancing started, the dance floor was packed all night. We didn't want the party to end they were so great! Don't hesitate to book this fantastic band!
"
​

"
I argued with my wife about a band vs a DJ – I've been to weddings where the band just wasn't "on" and it just kills the mood of a party. I was even more skeptical when I was reading reviews of Janis – "Nobody can be THAT good", I thought to myself. I was wrong. Janis and the rest of her band were amazing. You don't need to worry with Janis, she does all that for you! But in truth, what she does is put on a show with a personal touch and class/grace that's a step beyond what anyone would expect. We have been getting compliments all week from her show and I couldn't be happier with our decision. Her piano playing for the ceremony brought me to tears. Her guitarist ripped off a rock solo that literally stopped the room in its tracks, listening to him shred until they transitioned into AC/DC's "You Shook Me All Night Long". Find me another band that can do that! This isn't a "wedding band". It's not even a band that plays weddings. Janis and the crew are an experience. Book them and you will NOT be disappointed."
Bandleader Janis Nowlan is a music and wedding industry Pro who helps you plan music for your Wedding day tailored to your tastes for the celebration of your dreams. Experience counts! Janis gets your party started and keeps it smooth and energized with the very best live music that will have you and your guests together on the dance floor in an unforgettable dance party! Engaging, Professional, So Fun! Philadelphia based Janis Nowlan Band books Weddings, Events & Parties in Pennsylvania, New Jersey, Delaware, Maryland, DC, New York, Connecticut, Rhode Island and Massachusetts, Chesapeake Bay to Cape Cod, Atlantic Seashore to Pocono Mountain Resorts. Plan your Ceremony, Cocktails, Dinner, and Dance Party Wedding Reception with the Janis Nowlan Band – It's your day! Choose from a spectacular repertoire of musical genres and songs including Current Hits, R&B, Motown, Classic Rock, Swing, Big Band, Jazz, Sinatra, Standards, Klezmer, the 90's, 80's, 70's, 60's, Hip-Hop, Funk, Country, Folk, Pop, Rock,, Disco, Alternative, Indie, Reggae, Blues, 50's/Oldies, Latin, Ethnic, Broadway, Classical, World Music, Polka and traditional Ballroom Dance music. The Janis Nowlan Band has performed it all!