Janis Nowlan
Professional Piano Music & Favorite Songs
It felt a bit surreal playing to a roomful of empty tables during pandemic restrictions, but with thanks for the generosity of historic Olde Breton Inn I was fortunate to record this performance at their lovely waterfront venue in time to participate in my new hometown's Virtual Local Artists series providing entertainment online. Before the pandemic hit I had retired my Janis Nowlan Band in December 2019 after 30+ very exciting successful years, having planned to move near my family who had recently relocated from the west coast to beautiful St Marys County, Maryland. I can't say how amazingly wonderful it is to have my sister and brother-in-law living right up the street who produced, videoed, and edited my show in no time. I absolutely love my new hometown!
Live Music Entertainment For Parties And Events
St Marys County Maryland And Vicinity
Email Janis@JanisNowlan.com
For Information Phone Janis
610-296-2626
For Bookings Phone Janis
610-296-2626
"…what she does is put on a show with a personal touch and class/grace that's a step beyond what anyone would expect."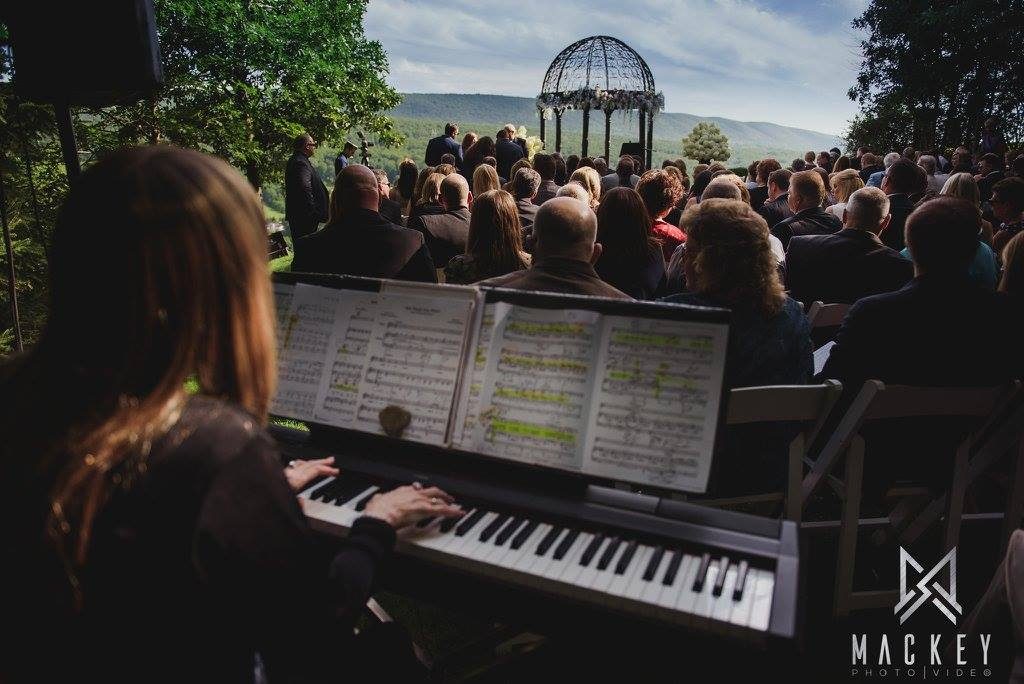 Janis Nowlan
The Knot Best Of Weddings Hall Of Fame, Inaugural Honoree


Janis Nowlan played her first professional engagement at 19, building a steady following as a solo performing artist.  She toured England, Ireland, Scotland and Wales where she sang at the International Song Festival.  Janis performed as a solo classical pianist in world renowned Steinway Hall in New York City.  She gave several live performances on WGBH Public Radio in Boston, and recorded three albums, two of which were produced in Nashville and accompanied by her uncle, the late Grammy and Country Music Award winning Trumpetist, Bandleader and Author Danny Davis (Nashville Brass).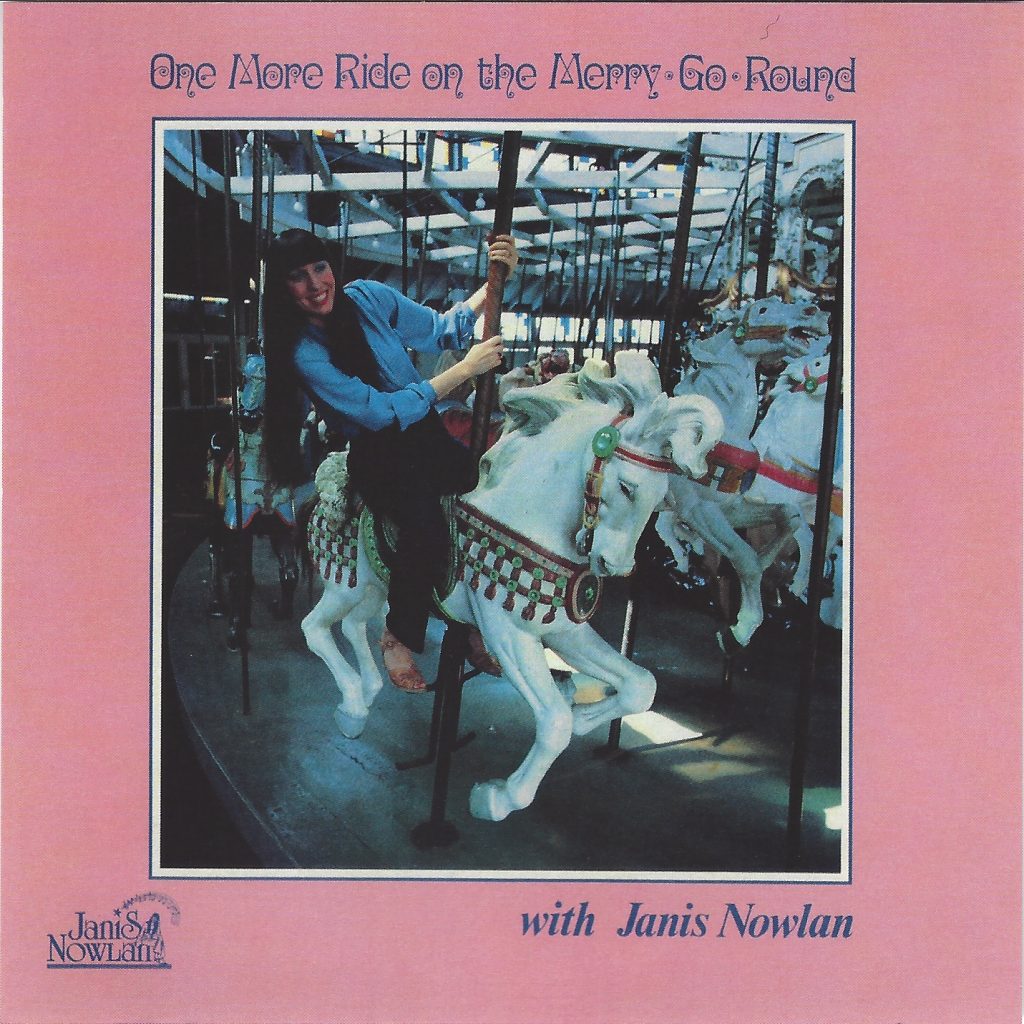 "One More Ride On The Merry Go Round" was the second album Janis Nowlan recorded in Nashville with Danny Davis, and she composed the lyrics and music for two of the songs, "Song For My Mother" and "Children."
Janis Nowlan's first album was recorded at Nashville's Fireside Studio and included a song with lyrics and music she'd written herself, "Singin' It For You," which became the album title.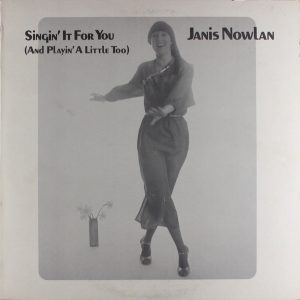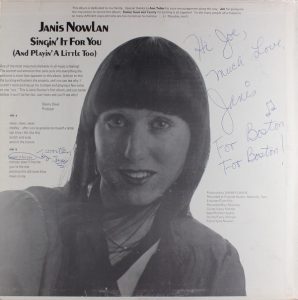 Janis Nowlan's third album was recorded during a live performance of her show on Cape Cod. Having established her name over a dozen years as a Cabaret act headline attraction at resort restaurants and clubs in Cape Cod and throughout the Greater Boston area, and then performing in New York, bypassing an invitation to experience Broadway, Janis moved to Philadelphia and formed the Janis Nowlan Orchestra, known later as the Janis Nowlan Band.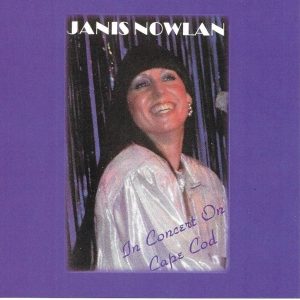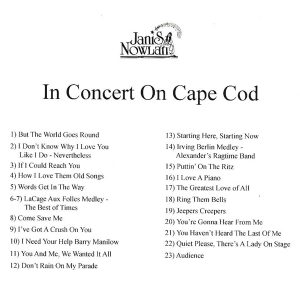 Bandleader of  Philadelphia's Award Winning
Janis Nowlan Band
"I've returned to my first love, solo performance piano entertainment, having moved to beautiful Southern Maryland after retiring my award winning Philadelphia based Janis Nowlan Band in December 2019 following more than thirty very exciting, successful years as Bandleader! Many thanks to my extraordinary musicians and delightfully fun clientele." – Janis

Janis Nowlan Band
Chosen NBC America's 15 Best Wedding Bands Best Philly Band
Awarded The Knot Best Of Weddings Every Year From 2007 Through 2019 And WeddingWire Couples Choice / Brides Choice Every Year From 2010 Through 2019 With More Than 200 Five Star Reviews!
High-Energy Non-Stop Award Winning Janis Nowlan Band Is Greater Philadelphia's Consistently Top Rated Best Wedding Band Live Music Dance Party Entertainment For The Wedding Reception Celebration Of Your Dreams – At Wedding Venues In Pennsylvania New Jersey Delaware Maryland DC And New York,  Chesapeake Bay To Cape Cod Seashore And Pocono Mountains Resorts.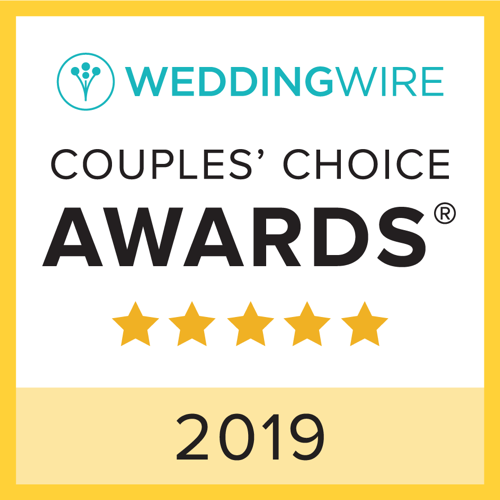 Chosen NBC America's 15 Best Wedding Bands Best Greater Philadelphia Wedding Band, The Knot Best Of Weddings Hall Of Fame Inaugural Honoree Based On Verified 5 Star Reviews By Brides And Grooms, Selected Presidential Inaugural Ball Dance Party Band 2009.


   The Janis Nowlan Band Is Premier Continuous Live Music Party Band Entertainment For Your Wedding, Private Party, Or Event.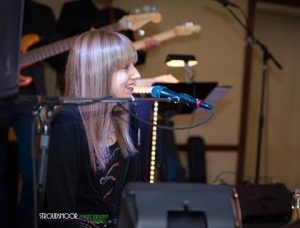 The Knot Best Of Weddings Hall Of Fame
Bandleader Janis Nowlan, Inaugural Honoree.

"The energy and love was electric on that dance floor and we owe it to this phenomenal band."

Bandleader Janis Nowlan Keeps Your Party Smooth And Energized, And Your Guests Entertained And Engaged With A Spectacular Musical Repertoire Of Latest Hits And Irresistible Favorites Melding Genres And Generations.
"They are highly rated for a reason – they deliver talent and professionalism that equate to you and your guests having the absolute best time on the dance floor. Janis truly cares about each wedding – with several phone calls to hammer out every detail for the day of to make you (the bride) stress free!"

Through Ceremony, Cocktails, Dinner and Dance Party Reception, Janis Nowlan Band Is Live Music Entertainment For Your Wedding Day That Brides, Grooms, Parents, and Guests All Rave About, Authentically Performed By Professional Musicians, Featuring Amazing Singers, Powerhouse Horns, Keyboards, Guitar, Bass, Drums, Percussion And Congas. Incredibly Versatile, Unforgettable, Professional, So Fun!
Rock Your Wedding Day, Party With The Best!
Contact Janis@JanisNowlan.com
"From the first time I spoke with Janis, I knew she and her band would make our wedding a personalized experience, something unique to me and my husband."
"The Janis Nowlan Band made our wedding. I spent the entire night on the dance floor with my guests. They played the perfect mix of new songs with the classics. The band actually plays all of the music, unlike the other popular wedding bands that play to backing tracks."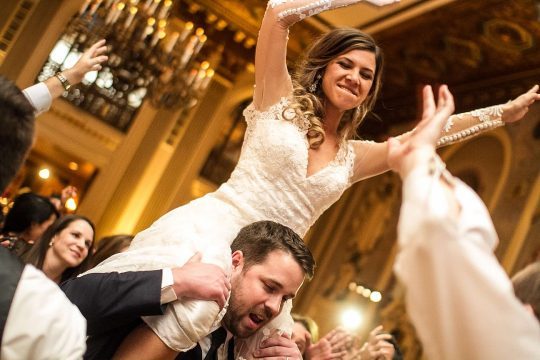 "To say that the Janis Nowlan Band was great is a major understatement. These guys were phenomenal from day one. Janis is thorough and gets to know the bride and the groom and is sure to make everything unique and special for the big day. She made sure of every detail. At the wedding, everything was just how we imagined it. They played for our ceremony, cocktail hour and reception. At the reception our guests (grandparent included) were on the dance floor from start to finish."
"This band has no limits! They can play anything from country to soul to pop to rock, even the popular novelty dances! We went over introductions, ceremony music, cocktail music, EVERYTHING. Janis made sure that I had one less thing to stress about. When it came time to dance, the amazing band was incredible and they didn't miss a beat! They had everyone from my 1 1/2 year old daughter to my 92 year old grandmother on the dance floor! We had the perfect wedding and I have to give a big thank you to the Janis Nowlan Band for being a big part of that perfect day!"
"They are in the business of making dreams come true and they are better at it than anyone!
Incredibly talented musicians who are an absolute pleasure to deal with, love, love, love them!"
"Nobody can be THAT good", I thought to myself. I was wrong. Janis and the rest of her band were amazing. You don't need to worry with Janis, she does all that for you! But in truth, what she does is put on a show with a personal touch and class/grace that's a step beyond what anyone would expect."

"Her piano playing for the ceremony brought me to tears. Her guitarist ripped off a rock solo that literally stopped the room in its tracks…This isn't a "wedding band". It's not even a band that plays weddings. Janis and the crew are an experience. Book them and you will NOT be disappointed."
Greate Bay Country Club Somers Point NJ
Wedding Video By Len La Penna's EnvisionedVideo.com
"I actually had to weigh my options to go off the floor to switch my heels to flats because I wanted to dance to every song they played…"

"I couldn't walk for two days!!! Because I spent my entire wedding on the dance floor. And I would do it again!"
Janis Nowlan Band Wedding Reception Video By TLJ Studios
At Rivercrest Weddings Phoenixville PA


NBC AMERICA'S 15 BEST WEDDING BANDS
JANIS NOWLAN BAND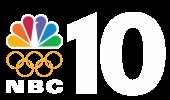 BEST PHILADELPHIA WEDDING BAND


"No surprise that they have won 'Best of.. .' awards for Weddings and Dance Parties year after year – they're UBER talented, totally engaging with their audience, and their play list melds generations together…Next time you get a wedding invitation, ask who's doing the music…if it's Janis Nowlan, check the 'Will Attend' box and go party…" MainLineBiz.com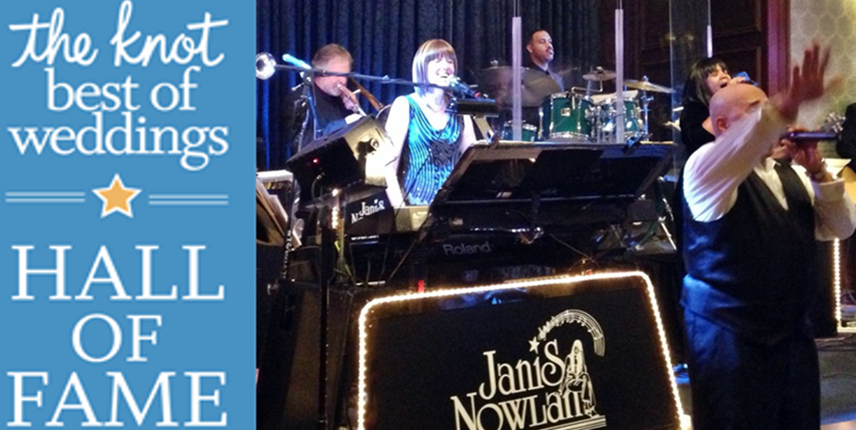 Philadelphia based Janis Nowlan Band has performed at Main Line Philadelphia venues, in Pennsylvania, New Jersey, Delaware, Maryland, Virginia, D.C., New York, Connecticut, and Rhode Island, from the Eastern Shore and Chesapeake Bay to Cape Cod, Pocono and Catskill Resorts, Delaware Valley, Brandywine Valley, Lehigh Valley, Hudson Valley, Long Island and more. Plan your Wedding Reception, Anniversary, Bar/Bat Mitzvah,
Private Party, Corporate Event, Convention, and Fund Raising Benefit Gala With Confidence.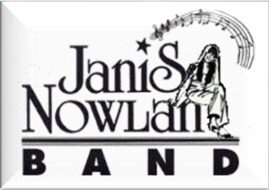 If you want the ultimate in live bands dance party music performance, the Janis Nowlan Band is the Wedding Party Band for you! This highly recommended, award winning premier party Band has performed at some of the most prestigious events on the east coast – including a jam-packed evening at Presidential Inaugural Ball 2009.





Amazingly Versatile Janis Nowlan Band!
In addition to latest Hits and Contemporary music, Janis Nowlan Band offers you a wide selection from R&B, Motown, Club Dance, Hip-Hop, Funk, Disco, Classic Rock, the 80's and 70's, Alternative, Indie, Reggae, Blues, Country, 50's/Oldies, Swing / Big Band, Jazz, Sinatra, Standards, Latin, Ethnic, Broadway and traditional Ballroom Dance music for seamless, fluid dance party sets tailored to your musical tastes and sure to please each of your guests. Included in Janis Nowlan Band performances is technical equipment and a sound technician to keep the music full and focused at indoor and outdoor venues, large or small, with expertise in compliance with your locale's sound ordinances if any, without sacrificing quality. Enjoy your special unforgettable day, and dance the night away!

"Janis Nowlan Band is phenomenal! They really take the time to get to know your style and what music you like. They also know how to improvise and get the crowd going. We used them for our wedding 7 years ago and I've used them as an event planner professionally. My THREE sister in laws have used them as well. Janis has become like family! You can't go wrong, they know the latest songs, and the tried and true greatest hits!!"