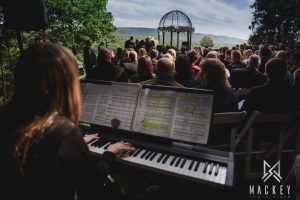 Live Showcase Saturday January 5, 2019
Janis Nowlan Band
Awarded The Knot 2019 Pick
Best Of Weddings
Best Wedding Reception Dance Party Band 5 Star Reviews 
Best Of Weddings Showcase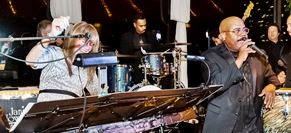 Meet & Greet 3pm
Free Live 1 Hour Show 3:30-4:30pm

The Farmhouse At People's Light
39 Conestoga Road
Malvern, PA 19355
Kindly RSVP Number Of Guests
 Email Janis@JanisNowlan.com  
Families & Friends Are Welcome!
Phone 610-296-2626 
Janis Nowlan Band, For Someone You Love.

"…Janis and her band ROCKED…No surprise that they have won "Best of.. " awards for Weddings and Dance Parties year after year – they're UBER talented, totally engaging with their audience, and their play list melds generations together…Next time you get a wedding invitation, ask who's doing the music…if it's Janis Nowlan, check the 'Will Attend' box and go party…" MainLineBiz.com
Janis Nowlan Band
By Len 
La Penna's Envisioned Video
At New Jersey Wedding
Greate Bay Country Club
, Somers Point
"There was not a space open on the dance floor. Janis Nowlan Band delivered a top-notch dance party experience at my wedding this past June. My guests are still talking about how fantastic the band was. Janis was great to work with and kept in touch in the months leading up to my wedding to make sure all of my requests were met and questions were answered. Janis and her band were very accommodating and even put together a specially requested mash-up of a song for the Mother 

of the Groom/Groom dance. The band paid attention to the vibe from the crowd and played non-stop the whole night keeping the party going. Having 11+ members including horns, bongo drums and 3 fabulous front singers made the songs sound amazing. I would highly recommend Janis Nowlan Band for any event. If you want a dance party, this band is the band for you!" – Kate
Janis Nowlan Band – First Philadelphia – Delaware Band In The Knot Best Of Weddings Hall Of Fame Based On Verified Reviews By Real Couples!  
Stroudsmoor Country Inn  "The Janis Nowlan Band is one of the most entertaining, professional and cooperative group of musicians we have had the pleasure of working with. Their repertoire is extensive, their talents as musicians are unequaled and their ability to ensure guests remain on the dance floor throughout the celebration is unparalleled. The Event Team at Stroudsmoor recommends you call bandleader Janis Nowlan if you are looking for the finest quality entertainment for your wedding reception."
High-Energy Award Winning Janis Nowlan Band Is Greater Philadelphia's Consistently Top Rated Best Live Music Dance Party Entertainment, The Consecutive Winner Of The Knot Pick Best Of Weddings From 2007 to 2019 With More Than 200 Verified 5-Star Reviews. Featuring Amazing Singers, Powerhouse Horns, Keyboards, Guitar, Bass, Drums, Percussion, And A Spectacular Music Repertoire Melding Genres And Generations, Bandleader Janis Nowlan Keeps Your Party Smooth and Energized, And You And Your Guests Dancing Non-Stop For The Celebration Of Your Dreams! The Janis Nowlan Band Performs For Weddings, Parties, and Events At Wedding Venues in PA NJ DE MD DC NY CT. Visit JanisNowlan.com