"The Farmhouse" At People's Light Weddings
Route 401 between Routes 30 and 202
39 Conestoga Road Malvern PA 19355
Info & Bookings: Janis@JanisNowlan.com
Meet & Greet Reception 
Live Show 
Free! Your Family & Friends Are Welcome.
Kindly Rsvp Janis@JanisNowlan.com
Phone Bandleader Janis Nowlan: 610-296-2626

The Knot 2019 Pick Best Of Weddings
(Every Year From 2007 To  to 2019!)
WeddingWire 2019 Couples' Choice



 Yes, Families & Friends Are Welcome!
Kindly Rsvp Janis@JanisNowlan.com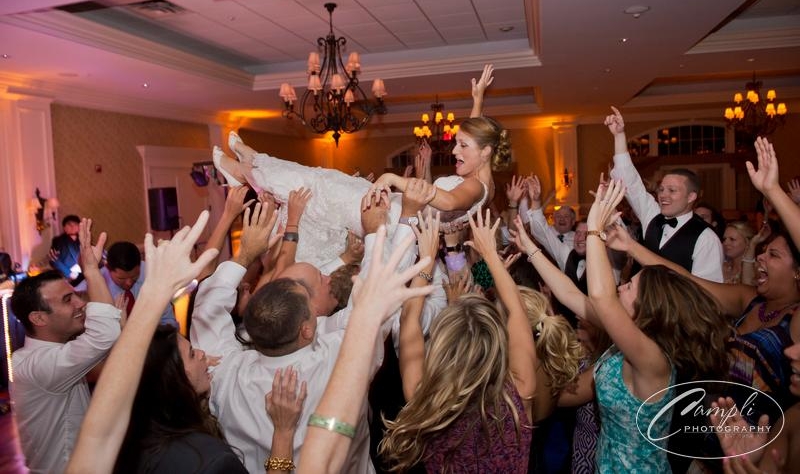 We'd Love To Be Your Band!
Don't Wait, Book Your Date! Call 610-296-2626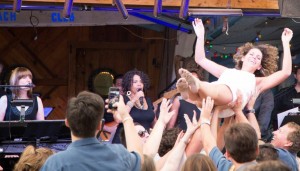 Weddings | Bar/Bat Mitzvah | Parties | Conventions | Corporate Events | Benefit Galas
Philadelphia Pennsylvania New Jersey Maryland Delaware DC New York Connecticut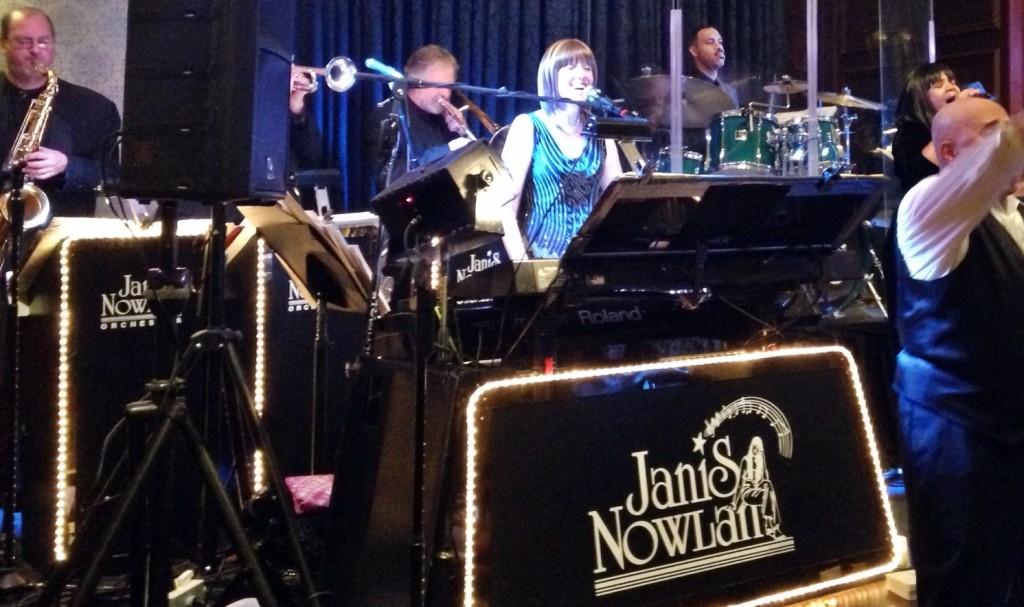 Janis Nowlan Band
NBC America's 15 Best Wedding Bands
 Best Philadelphia Wedding Band!
 Featuring Amazing Singers, Powerhouse Horns, Keyboards, Guitar, Bass, Drums, Percussion and Congas, The JANIS NOWLAN BAND Rocks The Latest Hits And Irresistible Favorites Your Guests Can't Help But Dance To!  The Knot Best Of Weddings Hall Of Fame Bandleader Janis Nowlan Helps You Plan Live Music For The Wedding Celebration Of Your Dreams From A Spectacular Repertoire Spanning Genres Across Generations Of Top Music Tailored To Your Own Wedding Reception To Keep You And Your Guests Dancing Non-Stop!

Unforgettable, Professional, So Fun!
"Party With The Best!"
 Janis Nowlan Band Live Showcase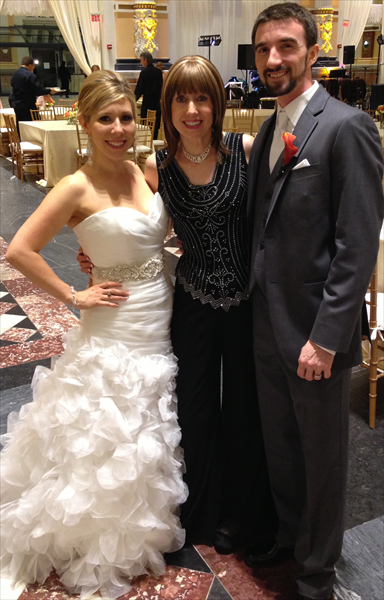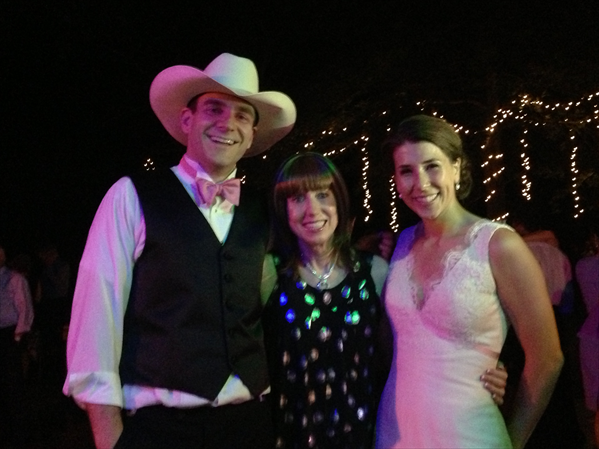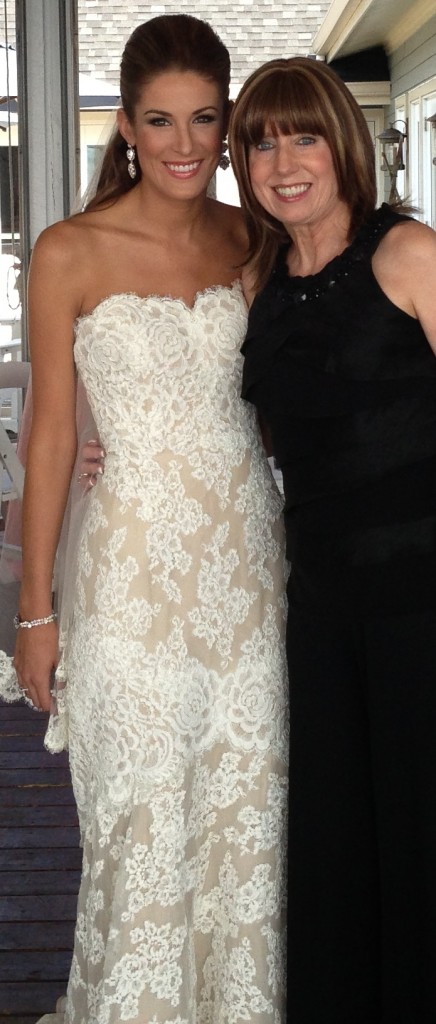 JANIS NOWLAN BAND
"The Most Unforgettable Dance Party Of Your Life!"
Dan L's Review On The Knot
"I argued with my wife about a band vs a DJ – I've been to weddings where the band just wasn't "on" and it just kills the mood of a party. I was even more skeptical when I was reading reviews of Janis – "Nobody can be THAT good", I thought to myself. I was wrong. Janis and the rest of her band were amazing. You don't need to worry with Janis, she does all that for you! But in truth, what she does is put on a show with a personal touch and class/grace that's a step beyond what anyone would expect. We have been getting compliments all week from her show and I couldn't be happier with our decision. Her piano playing for the ceremony brought me to tears. Her guitarist ripped off a rock solo that literally stopped the room in its tracks, listening to him shred until they transitioned into AC/DC's "You Shook Me All Night Long". Find me another band that can do that! This isn't a "wedding band". It's not even a band that plays weddings. Janis and the crew are an experience. Book them and you will NOT be disappointed."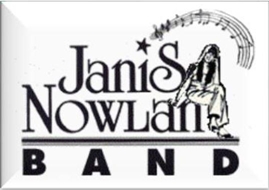 Jacqueline said… "There are not enough words to express how much I LOVE this band nor is there enough stars to rate them! I always told myself that when I got married I would have a DJ instead of a live band. Well, that all changed when I got the chance to see the Janis Nowlan Band play at a friends wedding. I was in love and instantly hooked! I knew that this was the band I wanted for my wedding. As soon as my husband and I were engaged, I contacted Janis. I then took my husband and my parents to one of the band's showcases and they were blown away! Janis is an incredible person! During the entire planning process she checked in and asked about our family and it felt like we had known her our whole lives! When the big day started to get closer, Janis made sure she took care of everything. We were able to pick our wedding song and parent dance songs as well as all the songs they played at our wedding. This band has no limits! They can play anything from country to soul to pop to rock, even the popular novelty dances! We went over introductions, ceremony music, cocktail music, EVERYTHING. Janis made sure that I had one less thing to stress about. When it came time to dance, the amazing band was incredible and they didn't miss a beat! They had everyone from my 1&1/2 year old daughter to my 92 year old grandmother on the dance floor! We had the perfect wedding and I have to give a big thank you to the Janis Nowlan Band for being a big part of that perfect day!"
Janis Nowlan Band Wedding Fairmount Water Works Philadelphia
"After an initial phone call with Janis, we attended their showcase. They were the only band we went to see, by far the best out of all the weddings either of us have been to… so right then and there we cancelled our plans to see other bands, they were that amazing! When it comes to planning, Janis is so organized and on top of your wedding schedule, and she is so warm and cheerful on the phone it was always a pleasure to hear from her throughout the wedding planning process. We had so much fun choosing the songs we wanted for our set list and narrowing the songs down was so hard because they have an incredible range. They even agreed to learn my husbands favorite song which is an obscure Grateful Dead song called Peggy-O… the guitarist/singer knocked it out of the park ! We had them for our ceremony, cocktail hour and reception. They did an amazing job with our introductions and hora and kept everyone dancing all night, even my mother who I have never seen dance before. Our guests were literally looking at each other in amazement at how good the band was, and so many people commented that their songs sounded just like the originals. When they called the last song we couldn't believe it was already over, and now we wish we could have another party so we can bring Janis and her band back! We had an outdoor wedding at the waterworks which is a public space, we found out later that when they heard the music, passerbys stopped to dance in the street for hours! Do not hesitate to book the Janis Nowlan band, your guests will be so impressed when they walk in and see the 13 piece band on stage… then after the party they won't stop raving after they've heard the BEST!!!"