JANIS NOWLAN BAND
Wedding Band Showcase
3pm Saturday January 5, 2019
The Farmhouse at People's Light Weddings
  39 Conestoga Road Malvern, PA  19355
Contact Janis@JanisNowlan.com
3pm Meet & Greet Reception
Live Show 3:30-4:30pm
Yes, Your Family & Friends Are Welcome!
Contact Janis@JanisNowlan.com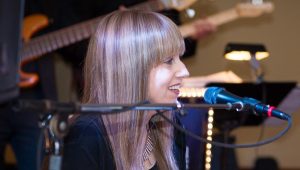 NBC America's 15 Best Wedding Bands
Best Philadelphia Wedding Band
Weddings | Mitzvahs | Corporate Events | Private Parties | Benefit Galas

New Jersey – Maryland – Delaware – Pennsylvania – New York – Connecticut 


 The First Philadelphia /  Delaware Band Voted Into The Knot
BEST OF WEDDINGS
HALL OF FAME
Based On Verified Reviews By Newlywed Couples!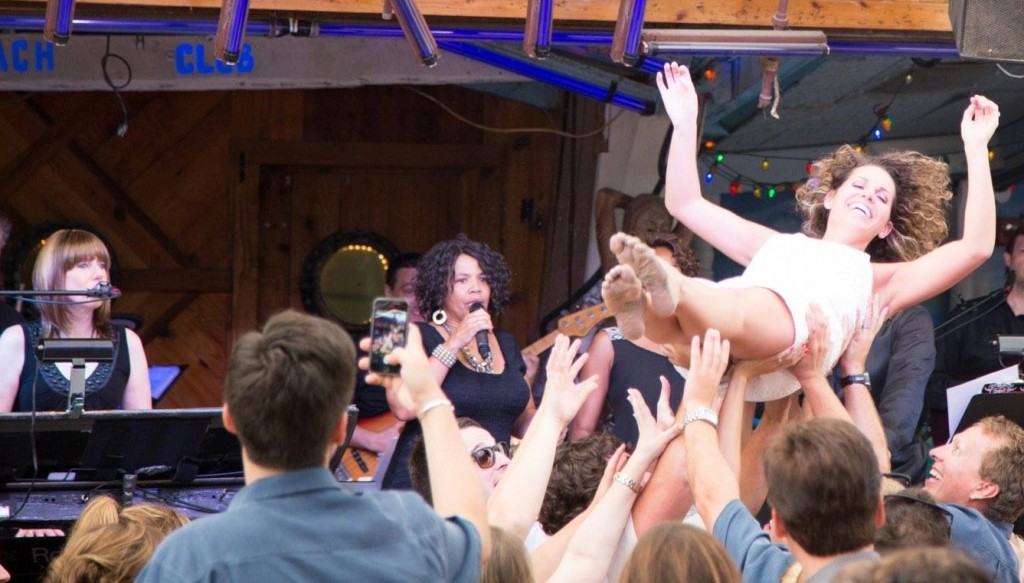 Call Janis 610-296-2626
Families & Friends Are Welcome!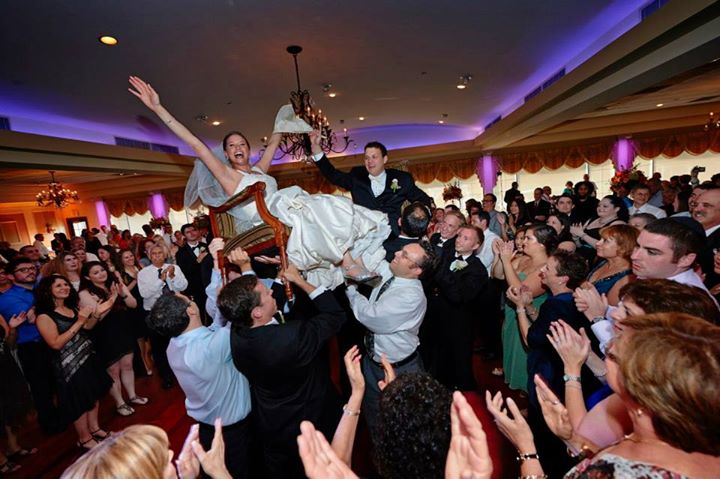 Do you want everyone dancing at your wedding? Do you want talented vocalists? Do you want superb musicians? Do you want a fantastic MC? If you answered YES to these questions, then you better call Janis to book them quick! Every single one of my guests gushed about how amazing this band is. Every time I looked around, not a single person was sitting. Even my mom danced, and she NEVER dances! Leading up to the wedding, Janis will work with you to create your perfect playlist and is more than happy to take special requests (just make sure you do so a couple months beforehand). No one wanted the last song to be over, and when it did, everyone stayed on the floor to give them a huge round of applause. Best band ever!!
The Janis Nowlan Band was so much fun! Planning a wedding out of town, we had to go by wedding reviews and YouTube videos to choose our band. My mom and aunt were able to go to a showcase and give us a report. My aunt called me excitedly after the showcase and said we HAD to book them! We never heard the band live until our wedding day, which I realize is somewhat untraditional, but it was a super lucky gamble. Janis played piano during our ceremony. She even learned John Williams' "Jurassic Park Theme" for us to exit our ceremony to! Then there was jazz music during our cocktail ceremony. The big band played for the whole reception. I loved talking directly to Janis on the phone to organize the night. We chose all of the ceremony music together, then the entrances. The band learned a new song for our first dance too. My husband was able to choose a few songs to play with the band, which was a huge highlight of our night (video is on their Facebook). He did not practice with them ever, but they pulled it off seamlessly! One of the things that impressed me most is that Janis said they didn't really play with a set list, they adjusted based on the crowd. Our families were up dancing all night. The Janis Nowlan Band is a group of super talented musicians, with fun personalities, who seem like they really love what they do. They were a wonderful addition to our wedding and I would highly recommend to anyone wanting live music.
Working with Janis Nowlan and her band was such a wonderful experience. We started our journey sampling different bands for our special day and instantly knew that this band was the perfect fit for us. We just couldn't stop dancing! We wanted a team of people that could light up the room and get people out on the dance floor! You can't help yourself but dance and sing along with the band. Their music just brings everyone alive! Every single member of the band is enthusiastic and animated. They play such a diverse range of music and found a way to appeal to every guest at the celebration. Janis, the band leader, gave us nothing to worry about. She was excited for our wedding and often called to chat about our wedding day to ensure that it was perfect, and it was. Janis and her band learned to play my father/daughter dance song that my father and I danced to when I was in fourth grade! The song and the dance will be cherished forever! Janis asked us what kind of music we were looking for and our only request was that we wanted them to fill the room with energy and keep our guest dancing. We have never danced so much in our lives!!! They ran the show so flawlessly and really made our celebration special. So many of our guests had so many amazing things to say about the band! Everyone truly had a remarkable time! We can't wait to become their newest groupies and follow them around to hear them play! It's really an experience everyone should have. Their music fills the heart with happiness! You are truly missing out if you don't choose the Janis Nowlan Band !! -The Chominski/DeBlasios
Janis Nowlan made our wedding unforgettable. From the second they opened up the dance floor, our guests were having the time of their lives. Family and friends of all ages – from 5 to 80 – tore up the dance floor and had a blast! Janis also lends an extremely personal touch. She and I talked on the phone numerous times leading up to the wedding so that Janis could make sure all our details and requests were in perfect order. Janis and her band live up to the hype. I would choose her again in a second! You won't be disappointed!
Janis Nowlan and her band are truly the best! They definitely made my wedding day a day to remember! They kept everyone dancing and no one wanted to leave! I am so glad my mom recommended them to us and are well worth it as they work hard to make sure their guests are happy! Janis is a gem to work with!
The Janis Nowlan Band made my wedding a day I will never forget they kept my guests moving all day my family and friends all came up to me and said how awesome the band was. They truly are the best band i have ever heard my now wife and i were very happy with how they performed and very accommodating to anything that we wanted to do. Once again they are truly the best band i have ever heard and i hope everyone can use them for any kind of event that they need.
Best wedding band out there. Janis was awesome. She was very helpful throughout the whole process. The band is fantastic and everyone danced all night. The number one comment we received from our wedding was about how good the band was. since we live in New York and got married in philly it was hard for us to actually go see bands, so we ended up booking Janis based on YouTube videos! it was scary but we 100% made the right decision. Book the Janis Nowlan Band. They are the best.